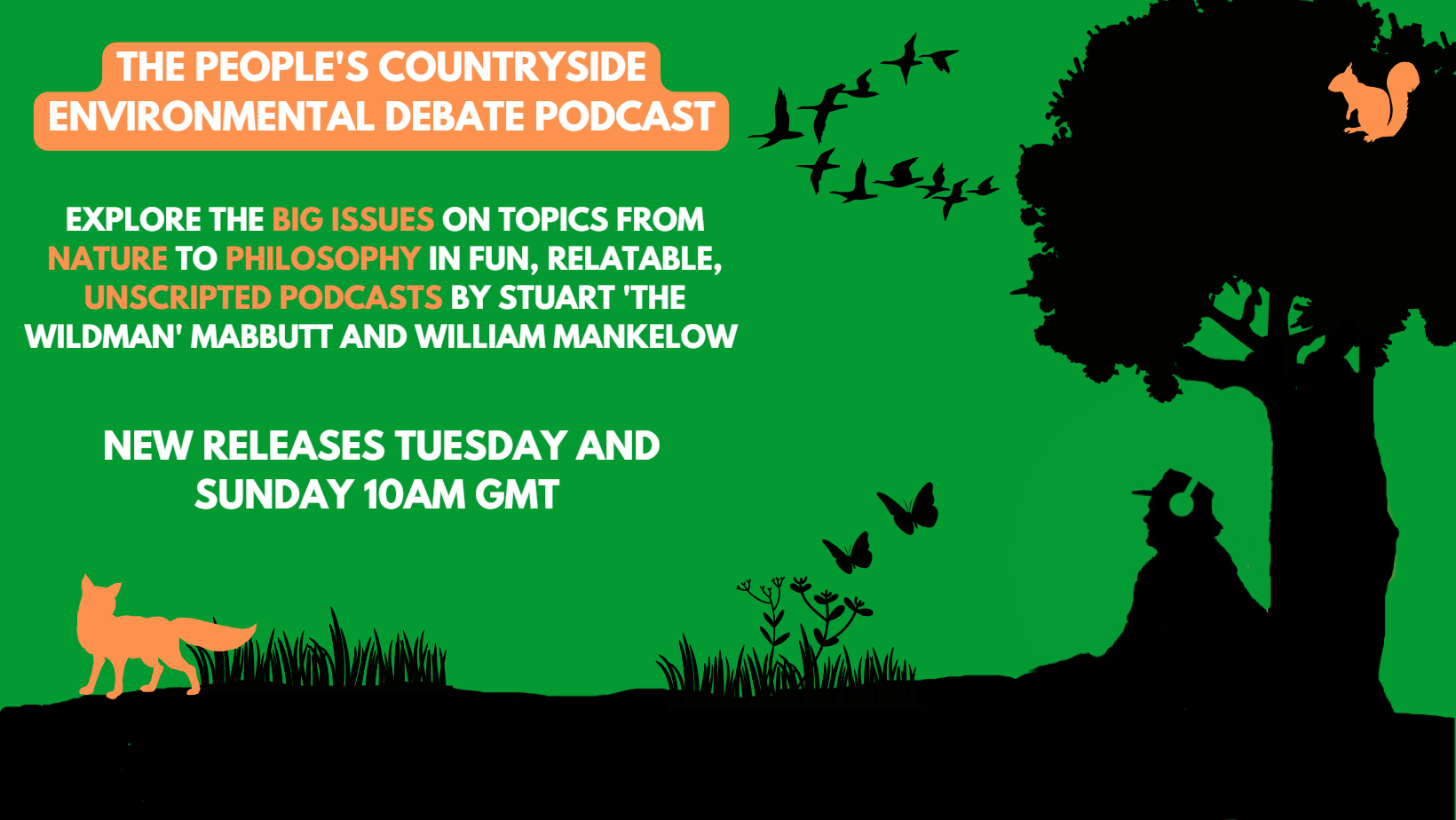 Listen To The Latest Episode
The People's Countryside Environmental Debate Podcast.
Debating world-scale environmental issues.
Challenging societal/individual beliefs.
Inspiring people to protect the countryside and natural environment local to them.
"This podcast's for anyone wanting to explore the big issues, stretching your thinking in relatable ways. Co-hosted by well known personalities, Stuart 'The Wildman' Mabbutt and photographer William Mankelow, who aren't experts, but have opinions, authentic views and no scripts.
Join them on meandering conversations about nature, philosophy, climate, the human condition, sustainability, and social justice. Sometimes joined by guests, or discussing listener questions between themselves. Those listener questions are many and varied, and take them away from just talking about the countryside. They are however always full of fun anecdotes and a bit of silliness, and you co-hosts always try to bring the discussion back to the environment in some way"
Our aims are to:
Spearheading action though conversation and connections.

Change mind-sets/aspirations and processes of the public, scientists and decision-makers by raising awareness of sustainable far-reaching initiatives.

Continue to take the format in front of a live audience as Environmental Debate Live and Unscripted, increasing its impact alongside hosts, guests and creative  collaborators.

Using creative activism to engage, inspire, give new insights and open new pathways and thinking to a more sustainable future.

Through experiential live shows that imprint the message and the learning better, to mobilise ourselves and the audience, and spearhead further improvements to the sustainability of venues and events, building on current industry achievements.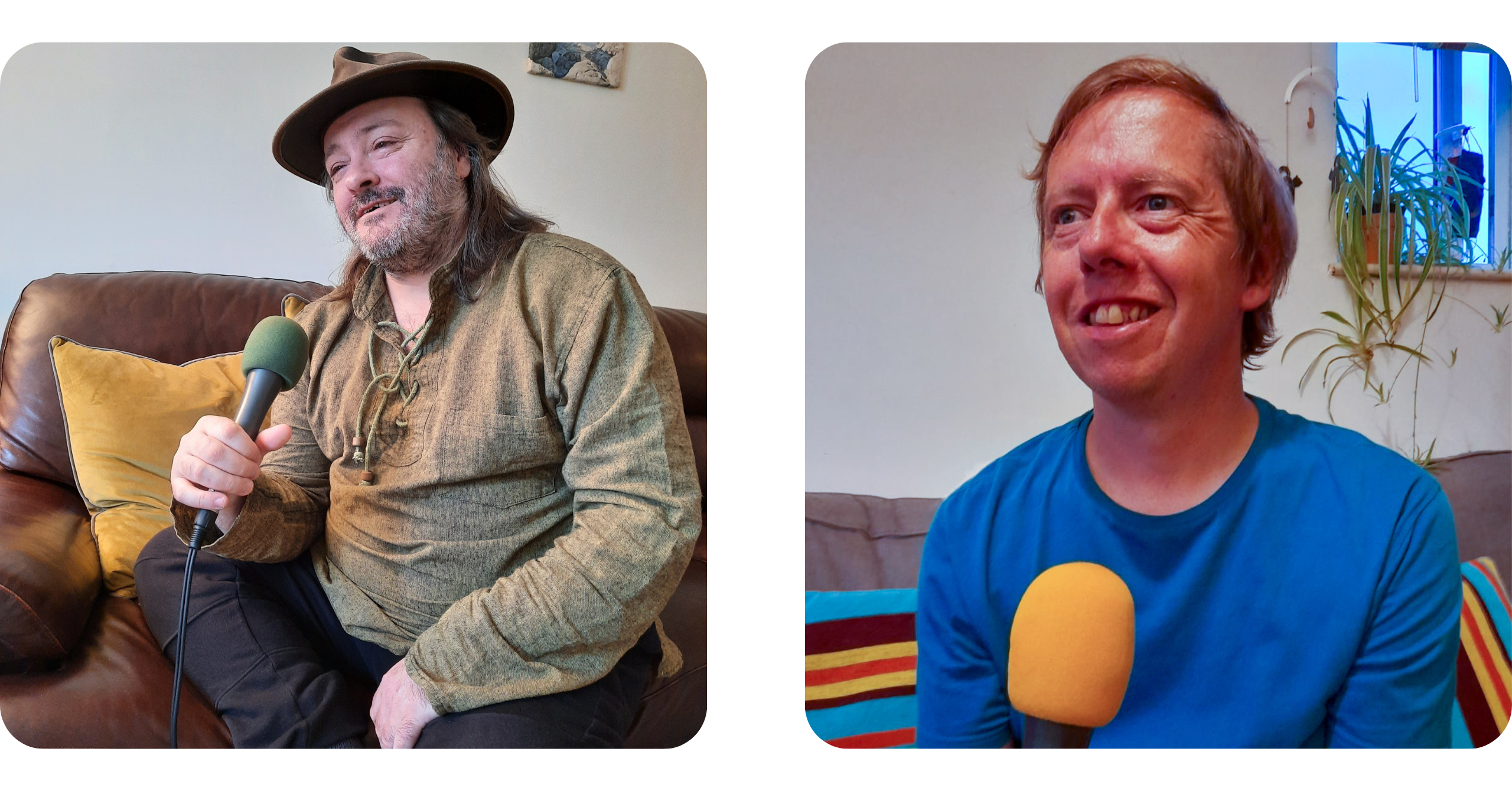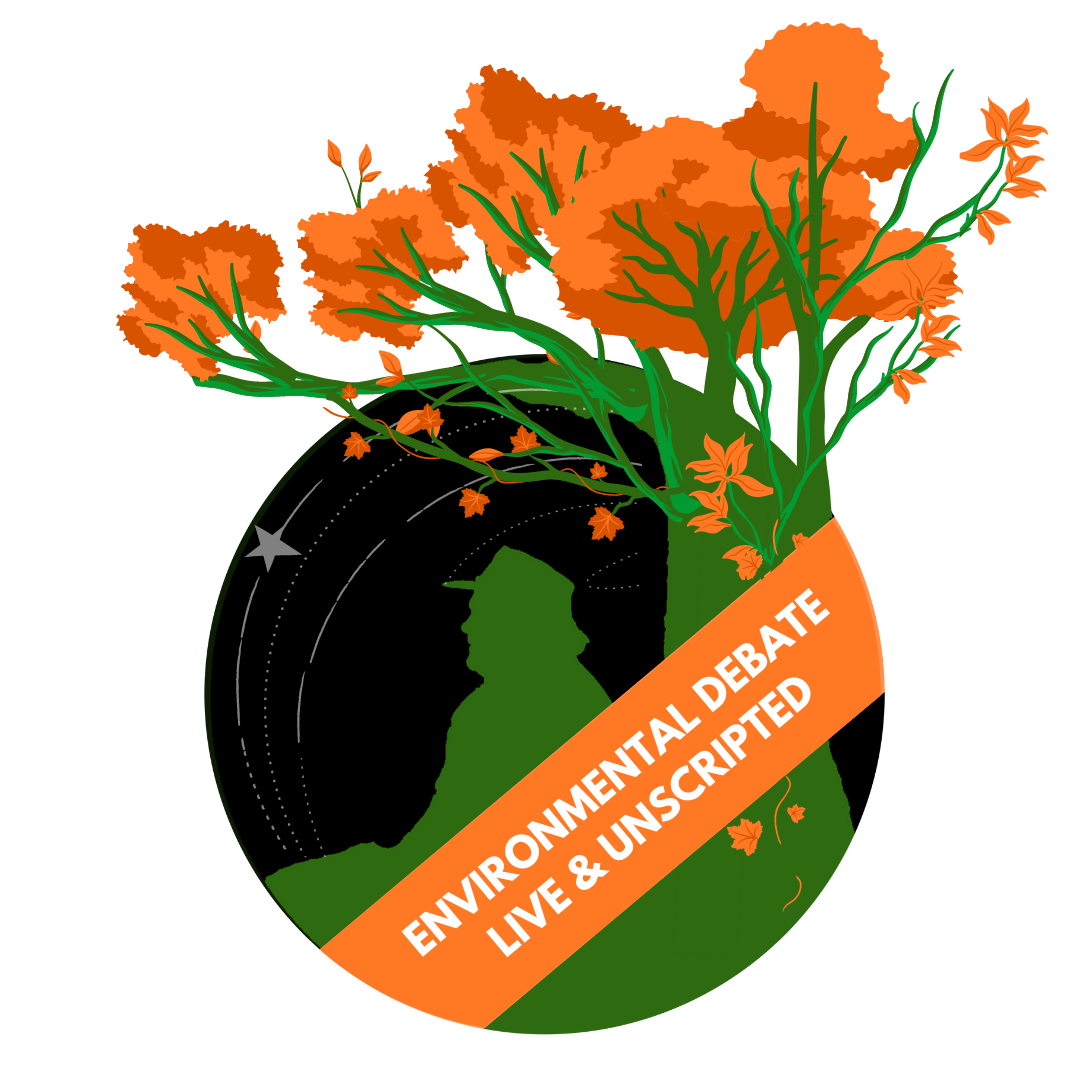 How we are expanding the podcast format into Environmental Debate Live and Unscripted;
Innovative hosts and venues.

Simple impactful stage sets.

Inspirational guests / collaborators, and experiential debates with audience participation.

Experiential photographic exhibition to ignite conversation.

Experiential drama component's putting us in the shoes of nature, and giving us all insights from the perspective of the ecosystems we're all impacting.

Stalls giving ideas and forging direct links, connections and collaborations providing solutions and actions toward the issues debated.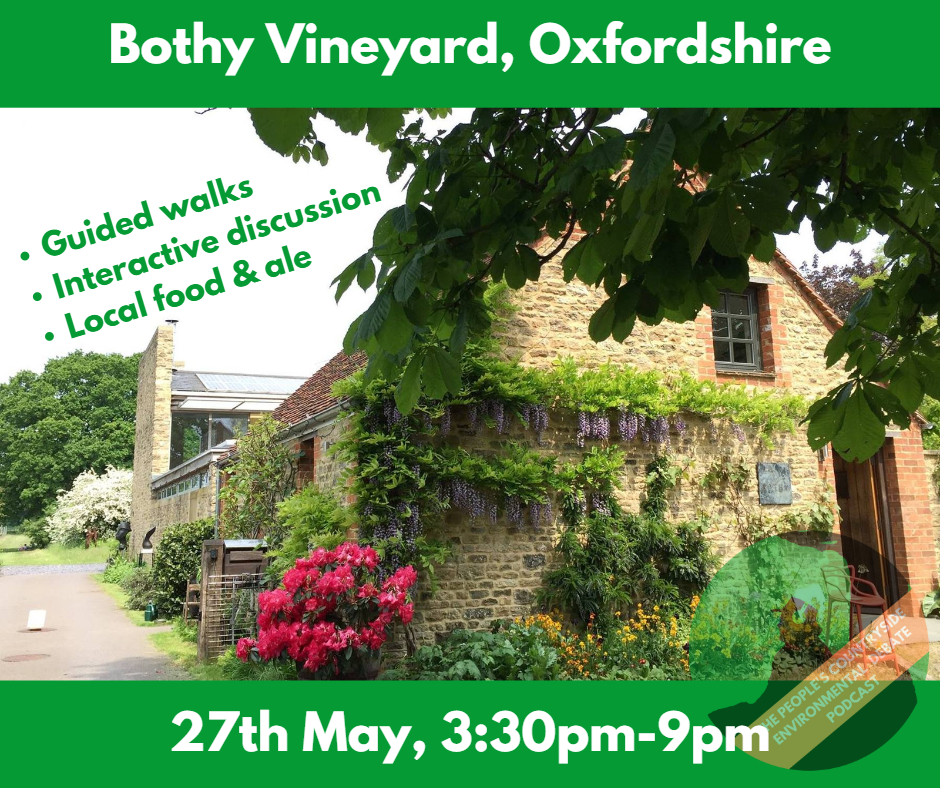 Our last live iteration of the podcast was at the former Bothy Vineyard on 27th May 2023: Environmental Debate Live & Unscripted
Are you looking to connect with like minded people who are concerned about the big issues facing society? Come along to one of these events to stretch your thinking, explore opportunities and build lasting links with people who want to make a difference.
If you want to explore being a host at your venue of Environmental Debate Live and Unscripted, get in touch, email us at [email protected] or get in touch via social media. 
Find our full podcast archive on the main platforms from the links below;